A Gallery of Famous Intact Men 4
US sporting greats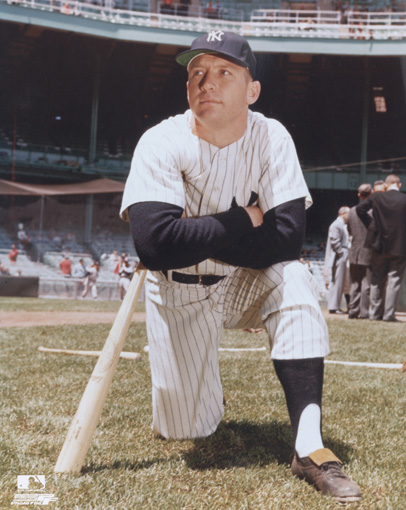 Mickey Mantle
A nude picture has appeared.
Joe Dimaggio
"Joltin' Joe"


Associated Press photos
"When we got together in the bedroom, it was like the gods
were fighting; there were thunderclouds and lightning.... Doc,
Marilyn [Monroe] told me that no man ever satisfied her like
I did."


- Dinner with DiMaggio, by Rock Positano, his podiatrist

Jack Dempsey
Joe Louis

Richard Petty

Cale Yarborough
Hank Aaron
All-time home run king
Ted Williams
Red Sox

Associated Press photos
Lee Smith
'...Greg Maddux, ... as a rookie in Chicago,
was asked by a reporter what the most impressive thing
about his rookie season was. Maddux's reply was
"the fact that Lee Smith was uncircumcised."'
- Baseball Digest Daily
Joe Pepitone
"One day Joe Pepitone inserted a piece of popcorn under his foreskin
and went to the trainer claiming a new venereal disease."
- Ball Four by Jim Bouton quoted by Kevin Frisch,
on GatesChiliPost.com, September 27, 2010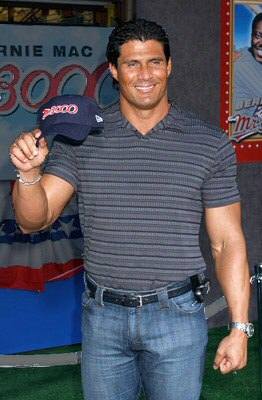 José Canseco
Cuban born,
(very few Cubans are circumcised)
nude pictures of him have been published.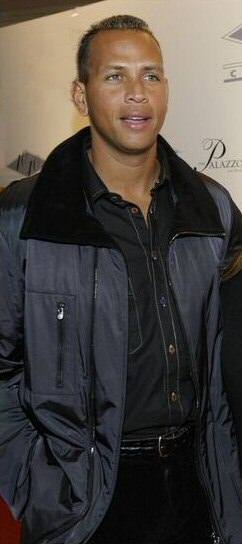 Alex Rodriguez
Born in New York of Dominican parents,
nude pictures of him have been published.
- an intimidating
selfie
(NSFW) has been leaked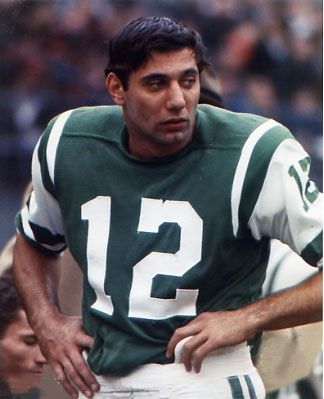 Joe Namath
Andrew "Fuzzy" Lavane
In fact, it can be argued that the genesis of the most beloved Knicks teams was a 1945 steamy shower scene in Rochester, when Les Harrison, owner and coach of the old Royals, couldn't help but peek as a newly signed player lathered up.
"I thought you were Jewish," he told the uncircumcised Levane, out of Brooklyn's Madison High School and St. John's University. "That's why I signed you."
"What are you talking about?" said Levane, whose given name was Andrew. "I'm Italian."
New York Times, May 3. 2012

Shaquille O'Neal

Jimmy Kimmell (2:20): This is your book and it's called, Shaq Uncut - is this about circumcision?

Shaq: Actually they didn't have big enough tools to circumcise me, they just - they just said -

Kimmell: That's probably true. (Quickly changes the subject.)


Robert "Tractor" Traylor

He looked at us and flashed a lopsided, toothy smile. And [th]en he did something strange: He took off his towel. He wasn't getting dressed or anything; he just took off his towel and let his large, uncircum[cis]ed penis hang there for all to see. He looked at us, as if to dare us to say anything, and, knowing full well we wouldn't, said, "Okay, whaddya got?"

- Will Leitch, God Save the Fan, quoted on The Realests, February 18, 2012


Jamal Murray (Canadian)
Denver Nuggets


Mickey (Miklós) Hargitay

"I saw a nude photo he did back in the fifties." - a correspondent


Quincy Taylor

He appears in an amateur porn movie (NSFW).

Jack Swagger
The All-American American

Evan Bourne
- "My friend ... at a WWE (wrestling) event
... was ... in the locker room.
... there were a few wrestlers walking around naked.
... Jack Swagger and Evan Bourne are definitely intact
(which is awesome)." - a correspondent.
Oscar De La Hoya
"The Golden Boy"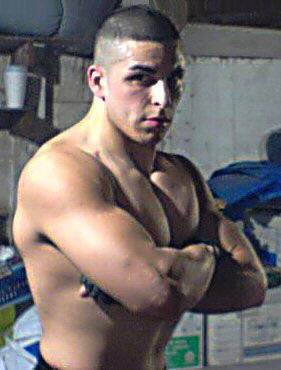 Ricardo Moreira,
ultimate fighter
"A friend told me that she was intimate with him and that he is not cut."
- a correspondent
The Venezuelan footballer of the same name
is almost certainly intact too.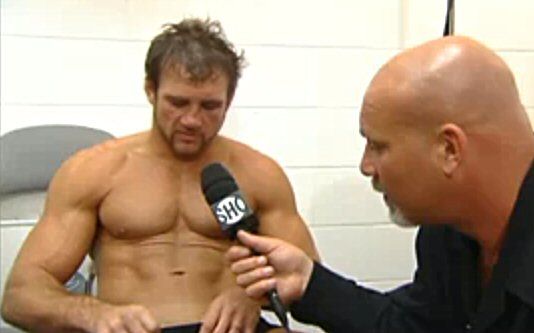 Phil Baroni
Martial arts fighter
- in the context of a groin injury,
showed it to this interviewer
who made a snide remark
in this YouTube video

Chael Sonnen
Mixed martial arts

"I'm a groupie chick. ... Chael Sonnen the fighter [is] uncut."
- a correspondent


Jason "Mayhem" Miller
Mixed Martial arts

" Last week he worked out in a gym in Houston that I go to
and then hit the showers after. Wasn't expecting that!"
- a correspondent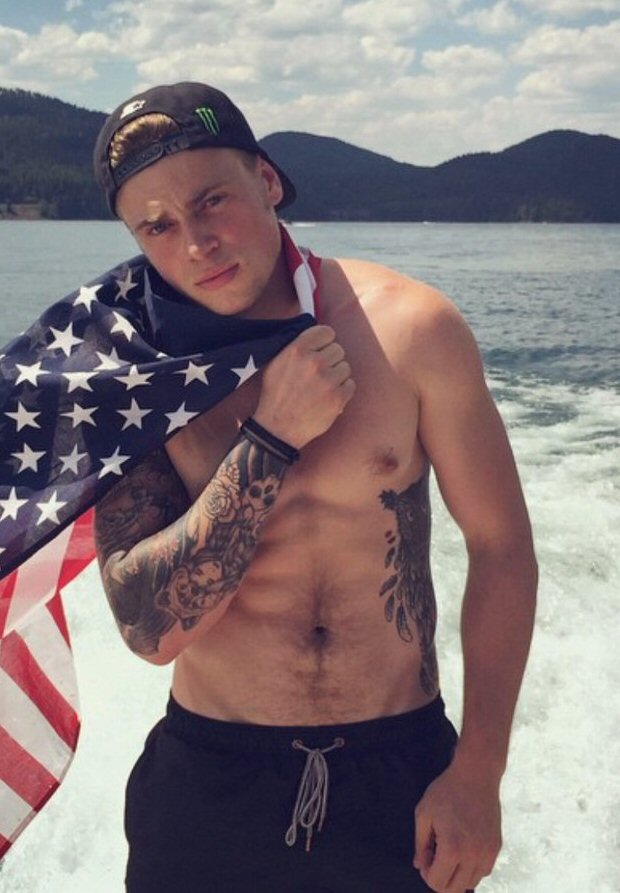 Gus Kenworthy
Olympic skiier


English-born, he said he was "uncut" in

this interview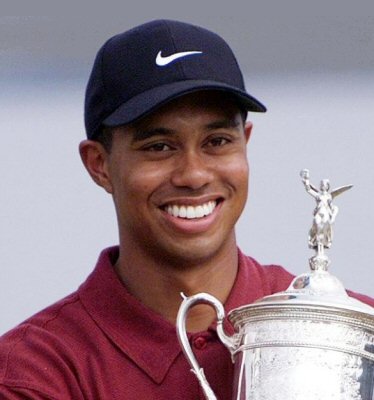 Tiger Woods

Golf

Suggestions welcome.
Links to information on celebrity circumcision status.
Back to the Intactivism index page.
If any of the pictures on this non-profit, educational site is here in breach of your copyright, please let me know and it will be removed. If you would like a link to your fan website, or if there are other intact US sporting greats you think should be here, please let me know.